Fulfillment – Kitting – Assembly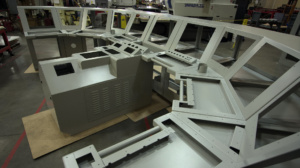 Coastal Manufacturing, Inc.
offers several build and shipping options that can be tailored to best suite your needs. Coastal is set apart due to our Order Fulfillment Service. If your business model works best when you give complete focus to product development and marketing, Coastal can play an integral part in that plan by providing warehousing of the finished product then packing and arranging the shipping logistics to get your product to market. This is only one of our build and shipping options.
We also offer:
Yearly or long term contracts
Single orders
Inventory management
FULFILLMENT – KITTING – ASSEMBLY QUICK FACTS
Auto Replenishment -Min/Max inventory level monitoring
Spot orders and long term contracts offered
Order Fulfillment services
Same day or next-day shipping to meet your downstream requirements
Kanban
Top of the line custom assembly and kits
Custom shipping box design
International shipping
Printing instructions to go with shipment
Kitting
Customer shipping notification