What Our Clients Are Saying About Us
"Coastal's quality and on-time delivery have been exceptional. Working with Coastal as a manufacturing 'partner' has enabled us to increase our profit margin."
-Audio Equipment Customer
"We've been very im­pressed with Coastal. We take them an idea and their engineering staff fleshes it out. Then, they very smoothly make the transition from proto­type to production."
-High Technology Customer
We have been incredibly pleased with the production quality of Coastal in the past and we fully intend to go forward with you on future orders. You are an incredibly capable group and you production facilities are second to none.
-Sound Amplification OEM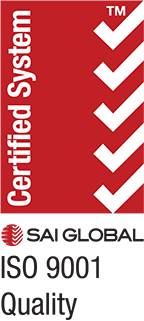 Coastal Manufacturing, Inc. is registered by SAI Global to the International Organization for Standardization, ISO 9001:2015, standards for quality.
"Coastal Manufacturing operates a Quality Management System which complies with the requirements of ISO 9001:2015 for manufacturing sheet metal to customer requirements."